We support our customers and investors throughout the investment cycle of real estate assets in the area.
Like the all industries we serve, Plaza City, LLC. has a proven track record of success within our Office and Retail market segments. Our focus to deliver office, warehouse and retail products quickly and effectively allows us the opportunity to be invited back time and time again. Whether a client has a ground up or tenant improvement requirement, our team of project management professionals are dedicated meeting the project deadlines to ensure we consistently exceed our customer expectations.
We offer a comprehensive solution that addresses all points of the investment process, as well as guidance and contact with experts in every field.
Search and analysis of Real State opportunities.
Conceptualize and design of Architectural and Engineering projects.
Permits submitting.
Cost estimate of all construction divisions.
Siteworks attached to Civil Engineering Design.
Complete construction from 0 to 100%
Lease or sell your property.
Our commitment to you is to provide a quality cost effective building project and build a long-term relationship of dependability and trust. We will strive to not only meet, but surpass your expectations.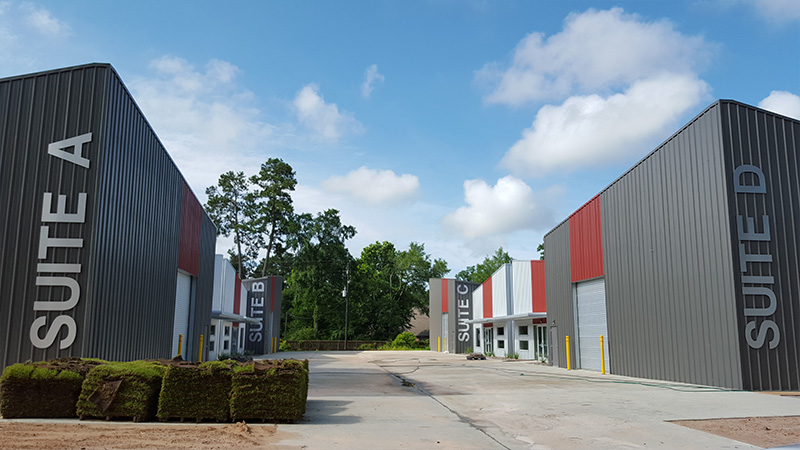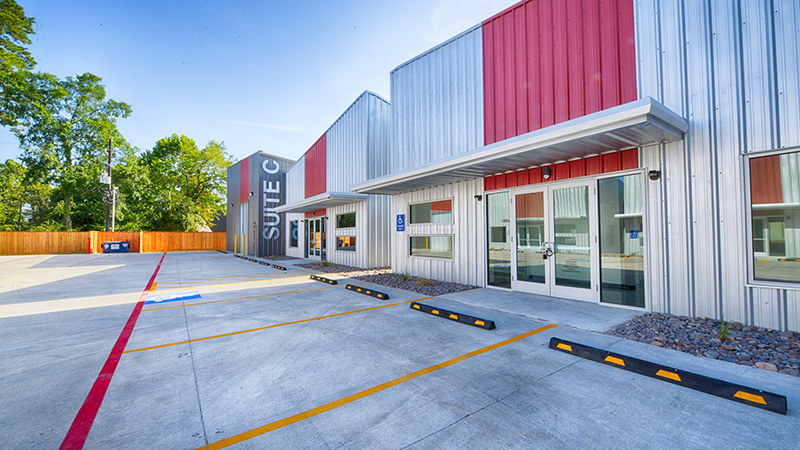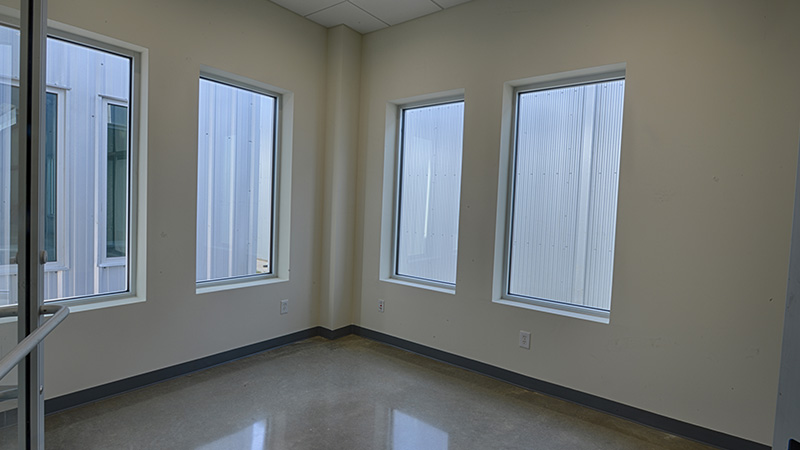 Office Warehouse 2015 /4 independent buildings / Avant-garde design/ Our target was innovative company /Every building includes his own warehouse and office spaces.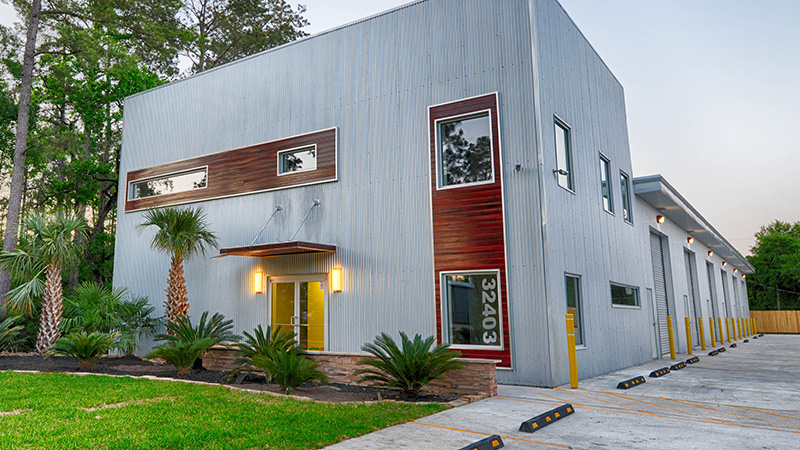 Office Warehouse/ 2 Buildings with 22 offices and 12 warehouses /The offices was leased as Business Suites and some combined with warehouse lease.
Plaza City, LLC Engineers and Architects have transformed ordinary warehouse project into an amazing office spaces. Built in 2018, this innovative Business Office Suites at Tamina Rd and Ponderosa St. accommodate 2 offices with privates warehouses.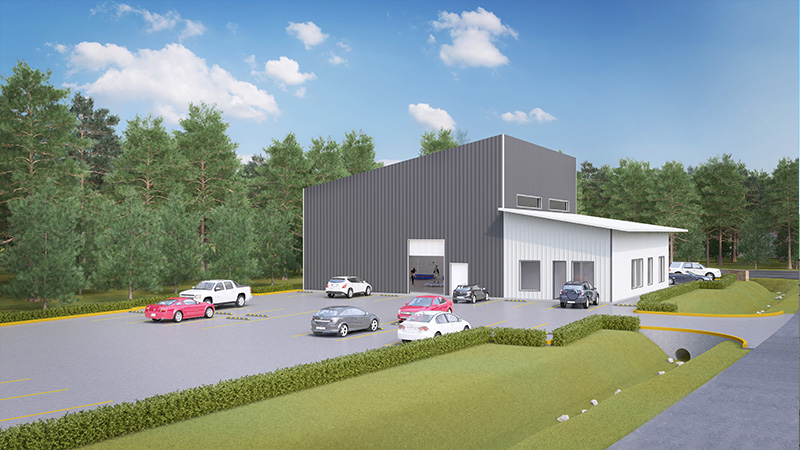 Multifunctional flex warehouse designed and build for retail, showroom and wholesale business. Built with high quality finishes & energy efficient construction technologies.
WorkHub chose Plaza City to construct this 37,866 square foot, state-of-the-art four buildings located at 331 CORPORATE WOODS, MAGNOLIA, TEXAS offers working flex spaces solutions for teams of any size. Consists of four 9,000 SF buildings that can accommodate offices ranging from 1,625 SF to 9,750 SF.
Plaza City LLC has delivered Design-Build school construction projects. This Design-Build school construction project in Tamina Rd is a 5,824-square-foot building provides safe, supervised, healthy, accountable and age-appropriate activities for children and teens between the ages of 4 and 18 years old.